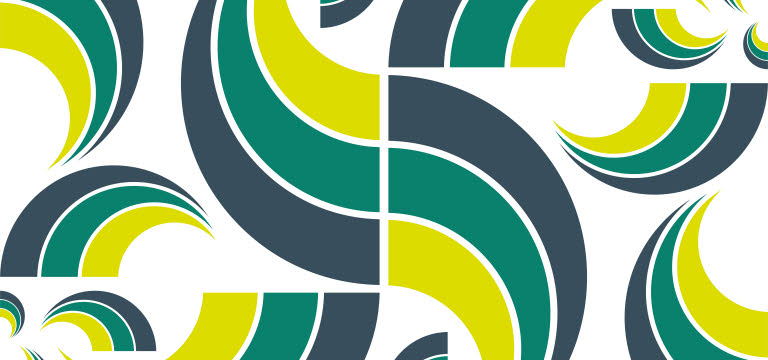 The International Programme Advisory Committee
The programme for the 9th World Summit will be developed in collaboration with an International Programme Advisory Committee (IPAC), comprising leaders from across the international arts and culture sector, along with representatives from the Swedish Arts Council and the Secretariat of the International Federation of Arts Councils and Culture Agencies (IFACCA), as the co-hosts of the Summit.
This approach to programming the World Summit was introduced in 2018 and reflects our commitment to work collaboratively and increase opportunities for peer exchange within our international community of members and experts.
The independent members of the International Programme Advisory Committee for the 9th World Summit are:
IPAC Chair - Olu Alake (United Kingdom)
Mr Olu Alake is an internationally renowned strategic leader with a strong commitment to helping generate positive social change. He is currently Director of November Ventures, a consultancy that specialises in cultural policy, arts and diversity programmes and events; and will soon take up the role of Chief Executive Officer at The Peel Institute, a charity in London that uses the power of culture, arts and heritage to connect local communities. Mr Alake is the President Emeritus of 100 Black Men of London, a community development charitable organisation providing lifetime mentoring services for people of African descent to achieve education excellence, health and wellness, economic empowerment and leadership development. He is also a trustee of The Reader Organisation, a literature development charity. Mr Alake's compelling track record has involved designing and delivering several major programmes and cultural policy initiatives for creative sector and youth-oriented organisations. He was previously Head of Cultural Diversity for Arts Council England; Director of English Regions, Commission for Racial Equality; Director of Grants Programmes & Project Development, Buttle UK; and Strategic Grants Lead for The London Marathon Charitable Trust, which focusses on increasing opportunities for physical activity for thousands of 'disadvantaged' communities.
Mr Alake has been a regular attendee of the World Summit in a variety of roles: from delegate, to invited speaker, workshop facilitator and as a member of the International Programme Advisory Committee for the 8th World Summit (2019).
Brook Andrew (Australia)
Brook Garru Andrew (Wiradjuri/Celtic, Australia) is an artist, scholar and curator who is driven by the collisions of intertwined narratives, often emerging from the mess of the "Colonial Hole". He was Artistic Director of NIRIN, the 22nd Biennale of Sydney, 2020, and is currently Enterprise Professor, Interdisciplinary Practice at the University of Melbourne; Associate Professor, Fine Art at Monash University; and Associate Researcher at the Pitt Rivers Museum, University of Oxford. Brook is represented by Tolarno Galleries, Melbourne; Roslyn Oxley9 Gallery, Sydney; and Galerie Nathalie Obadia, Paris and Brussels.
Alfons Karabuda (Sweden)
Mr Alfons Karabuda is an accomplished composer with more than 30 years' experience in the music industry. He is a member of the cultural committee of the Swedish National Commission for UNESCO and in 2021, was appointed by the Swedish Government as an expert for the report Restart for Culture – Recovery and Development After Corona. Mr Karabuda has served as an expert in artistic rights to the United Nations Human Rights Council, which in 2013 included working on the first ever UNHRC report on artistic rights. He is currently President of the International Music Council; the European Composer and Songwriter Alliance; and the Internet Media Foundation; and is Executive Chairman of Swedish Association of Composers, Songwriters and Lyricists. In addition, he serves as member of the executive committee of the Swedish Performing Rights Society (STIM) and the Swedish Joint Committee for Artistic and Literary Professionals (KLYS); is Chairman of Musiksverige (Music Sweden); and a member of the Board of Directors of the Royal College of Music in Stockholm, the Global Node Stockholm, and the Global Music Vault. Photo credit: Ola Jacobsen
Pamela Lopez (Chile)
Ms Pamela Lopez is the Director of Programming and Audiences at Gabriela Mistral Cultural Centre (GAM) – a performing arts and music centre that generates direct encounters between artists and diverse audiences – located in Santiago, Chile. Ms Lopez holds a master's degree in Arts Administration from Columbia University (2011), undertaken with a Fulbright Fellowship for postgraduate studies and a national grant (Becas Chile). Ms Lopez is an advocate and researcher in performing arts and management issues and serves as a lecturer at several universities in Chile, including Universidad de Chile and Pontificia Universidad Católica. A two-time recipient of the Global ISPA Fellowship, Ms Lopez is a committed professional for the theatre community who has served several organisations and Boards in Chile and internationally, including Teatro SIDARTE, the Red de Salas (Theatre Network), and the government committee for cultural donations. She is currently part of the Columbia Global Centre in Chile, and the International Society for the Performing Arts Congress Planning Committee. Photo credit: Jorge Sánchez (GAM)
Farai Mpfunya (Zimbabwe)
Mr Farai Mpfunya is the co-founding Executive Director of the Culture Fund of Zimbabwe Trust, a not-for-profit organisation that drives active social transformation by working with communities, investing in innovative and sustainable creative sector capacities, and mainstreaming culture in sustainable development. Mr Mpfunya is a development expert with an background in Engineering (Paul Sabatier University - Toulouse, France); Business Management (Chevening Scholar at Middlesex University Business School); and the arts. He has more than 20 years' professional experience in public and private arts and culture sectors, encompassing culture and development; cultural and creative industries; and policy development. Mr Mpfunya is a member of the EU/UNESCO Expert Facility on the Governance of Culture for the implementation of the 2005 Convention on the Protection and Promotion of the Diversity of Cultural Expressions; and has served on the cultural policy committee for the Pan African organisation, Arterial Network. Mr Mpfunya is a fellow of the DeVos Institute of Arts Management at the Kennedy Centre for the Performing Arts, Washington DC (2012 cohort); and served on the UNDP National Peace Building project board – Deepening the Foundations of Peace and Social Cohesion in Zimbabwe.
Anupama Sekhar (India)
Ms Anupama Sekhar is an arts manager who specialises in facilitating international cultural cooperation, both North-South and South-South. She is currently a Board Member of ArtsEquator, an arts media company that promotes Southeast Asian regional arts practice. Ms Sekhar is the Director of the Culture Department at the Asia-Europe Foundation (ASEF) and is also a member of the EU/UNESCO Expert Facility on the Governance of Culture for the implementation of the 2005 Convention on the Protection and Promotion of the Diversity of Cultural Expressions. Ms Sekhar holds degrees in English Literature and International Studies; and she is a trained dancer in the Indian classical style of Bharatnatyam.
Farida Shaheed (Pakistan)
Ms Farida Shaheed is a sociologist and Executive Director of Shirkat Gah-Women's Resource Centre in Pakistan. Ms Shaheed has worked for more than 25 years to promote and protect cultural rights by fostering policies and projects that support the rights of marginalised people, including women and socio-economic, religious and ethnic minorities. Ms Shaheed has received several national and international human rights awards and her writings and activism focus on the complex forces at play in the interface of women, culture, identity, governance and the state in Pakistan, South Asia and Muslim contexts. Ms Shaheed was the appointed the United Nations' first Independent Expert and Special Rapporteur in the field of cultural rights (2009-2015); was a member of Pakistan's National Commission on the Status of Women (2016-2018); and is currently engaged in various international programmes and initiatives. A founding member of the Women's Action Forum, the platform that led the movement for women's rights during the 1977–1988 military dictatorship of General Zia-ul-Haq, Ms Shaheed is an experienced participant in negotiations at international, regional and national levels and has brought her distinctive perspective on the integration of culture and rights to her work as an independent expert/consultant to numerous United Nations and development agencies, as well as to the government of Pakistan since 1980. Photo credit: Danielle Kirby